Trans-form-action

Creation and instant composition workshop in dance and physical theatre
With Jordi L. Vidal

This workshop consists of an intensive exploration of theatricality, musicality, humor, emotions, states ... from the physical energy of everyone.

It is an invitation to stay always open, to communicate and dialogue with its inside and its environment, in order to create in a surprising and original way.

It is a dreamlike, poetic journey with oneself and/or the play partners.

It is based on a common point for everyone: the body and its expression, its presence, its spatial meanings, its conscious and unconscious images ...

This laboratory gives the opportunity to those who do not know my work, to discover it and to those who have already worked with me, to deepen their practice.

This workshop is the result of over 30 years of professional career and artistic as well as philosophical research.
---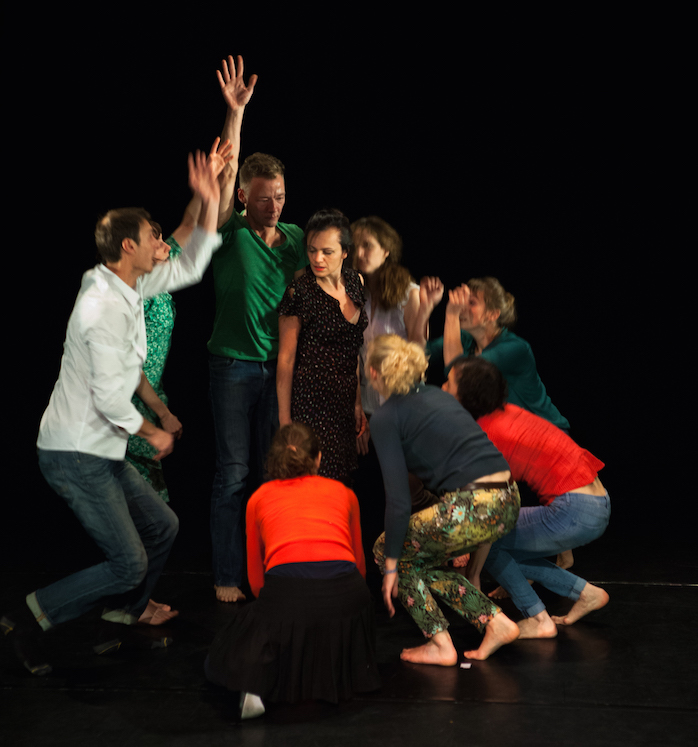 GOALS

★ Acquire new improvisation tools, scenic and choreographic materials in order to create proposals from everyone's inspiration.

★ Connect your imagination to body movement, through consciousness of "Here and Now"

★ (Re) discover expression into the movement; develop your personality as well as your creativity potential.
---

THE WORKING SESSIONS ARE:

★ Guided improvisations
Research, [re] discovery and ways to analyze, understand and widen one's scenic experience.

★ Use of props, set, costumes, images, texts, music and viewing videos ... in a way that all these elements can trigger the imagination.

★ Instant compositions.
Creation of scenes and scenic materials.
---

★ Targeted participants: from 18 years old
This workshop is intended for movement practitioners (actors, circus performers, dancers, etc.) who wish to explore their creativity with their physicality.
The combination of these different artistic languages will enrich everyone.
Amateurs who already have experience are also welcome!

★ To bring:
A flexible outfit [clothing & shoes] so you can move easily and work both indoors [studio] and outdoors [street]
To have paper & a pen in order to take notes.

Trans-form-action Videos
Impro compo workshop 2 Impro compo 3 Technical class