poetic invasion bxl

Poetic Invasion in Brussels
"Alle Menschen Werden Brüder"

An Activity by Open Street aisbl in collaboration with the Municipality of Uccle

Direction by Jordi Vidal

Workshop for performing artists with a final flashmob in public space

A performing workshop with a final presentation in public space will take place in Brussels, directed by the international performer and choreographer Jordi Vidal . As a source of inspiration, we will work with the music "Alle Menschen Werden Brüder" inspired by "Hymn to Joy", written by Friedrich von Schiller and set to music by Ludwig van Beethoven (last period of the 9th symphony), hymn of the European Union from 1972.

The participants will focus on physical theatre and dance improvisation and instant composition. The goal of this workshop is on unfolding one's own creativity and skill of improvisation.

Participants will have the opportunity to experience a completely different and new communicative dimension compared to the usual one of the stage, being able to rely on the direct involvement of the audience and on unconventional spaces.

This is a unique opportunity to experience the process of a creation in a way that is respectful of the personality of each participant, with both a high standards of quality and everyone's commitment.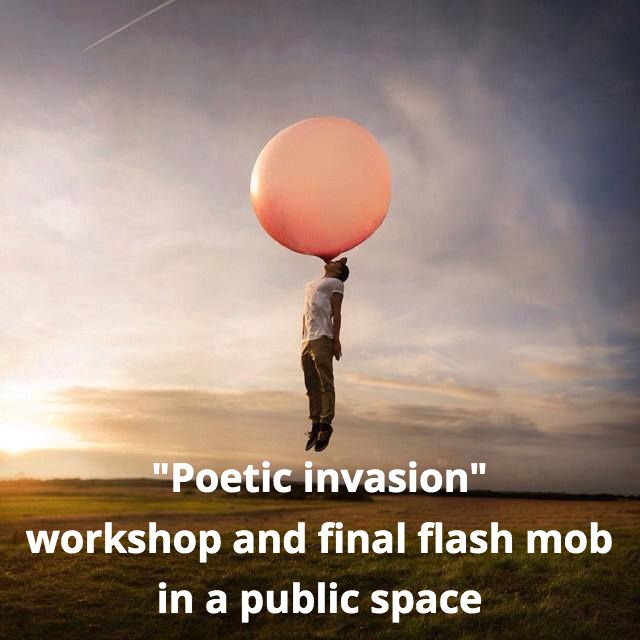 THE MOST IMPORTANT INFORMATION AT A GLANCE:

Place of creation:
GC Het Huys
Rue Egide Van Ophemstraat 46, 1180 Uccle-Ukkel, Brussels. Belgium

Dates of the creative sessions:
August 24th, 25th and 27th 2021
2:00 p.m. – 6:00 p.m.
Saturday 28th August 2021 in the afternoon: presentation in a park in Brussels

Instructor: Jordi Vidal

Number of participants: 8 – 16 persons
Language: English and French
Fees: Free of Costs

Registrations here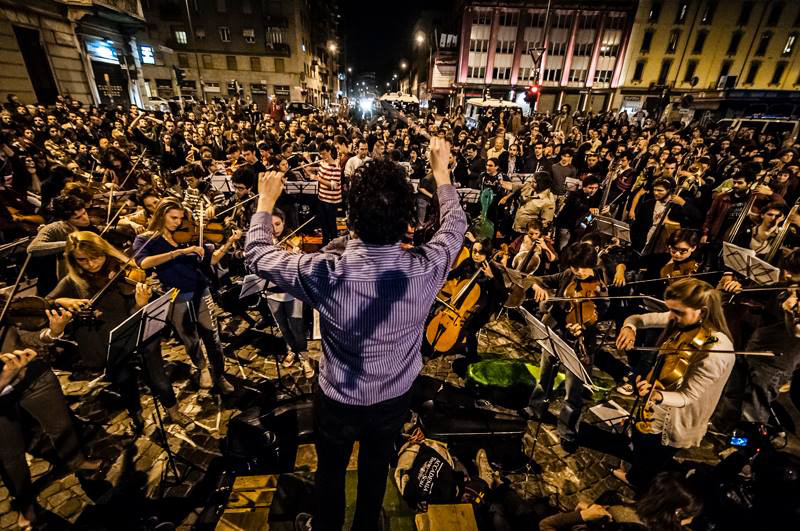 POETIC INVASION (Of The Cities) Project
PIC is a multidisciplinary project that intends to use artistic competences and strategic resources inbuilt in street arts field in order to develop innovative pathways, involving heterogeneous staffs, able to promote at urban audience the enjoyment of more cultured performing art expressions, in a form that would make them easily accessible and more popular.
Symphonic music, ballet, theatre forms will be reinterpreted and presented in new manner to audience of all social backgrounds, outside of usual place of performing, bringing performing arts where they have never been before, looking for an unprecedented way to reach and form new public through specific EU actions.

POETIC INVASION (Of The Cities) is approved and financed by the European Community within the framework of the Creative Europe program (Agreement n°2017 - 1516/ 01 - 01), The project is implemented by Comune di Montegranaro (Italy) as project leader, Teatrul National Radu Stanca, Sibiu (Romania), Neue Gruppe Kulturarbeit eV. Bremen (Germany). More information: here