Mama

By the "Des mots perdus" and "Jordi L. Vidal" companies.

Object and movement theatre, storytelling and clowning piece.

A visual, hilarious and touching performance, that deals with an important subject in a delicate way.

"Mama" a play for growing up! about the child(s) / parent(s) relationship.
It is this link that will build the child and undoubtedly define in part the adult that will be.
A crucial moment in life's cycle.

"Mama" takes the audience on a tour of the different forms of parenthood through a burlesque family album and tender confidences.
"Mama" a realistic and benevolent approach to the family, whatever it may be.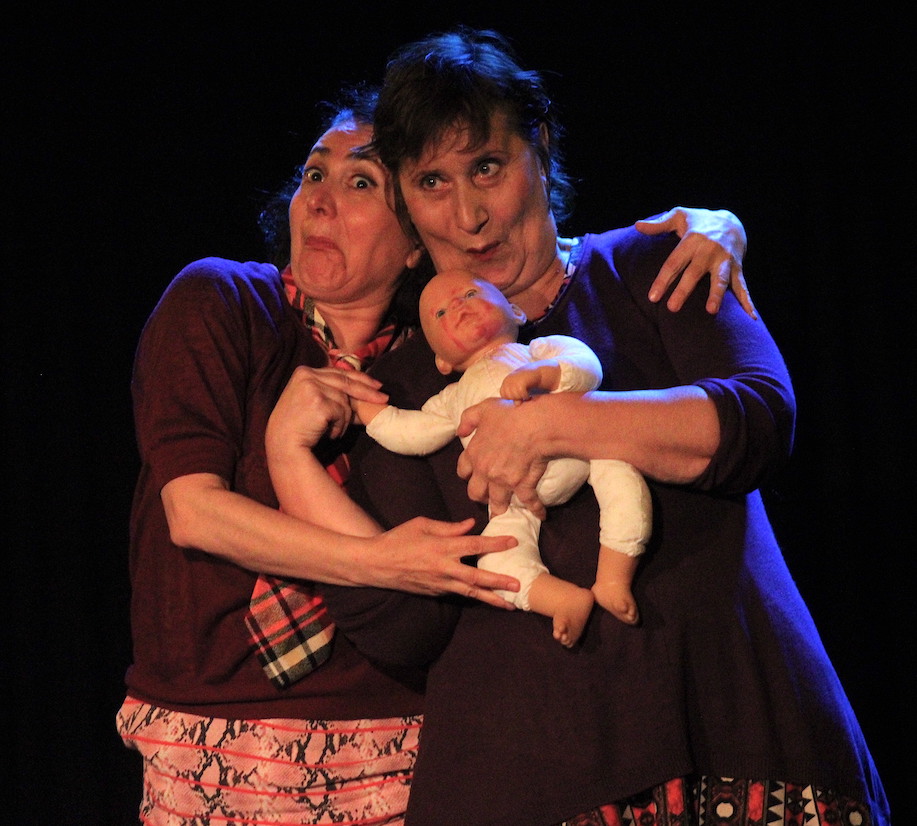 ★ For general audiences from 7 years old

★ Indoors and outdoors

★ Length: around 45 minutes

★ Formulas available in French, Italian, Spanish and English.

★ We also offer creative workshops in writing and movement theatre for children and adults.

★ Support: for our travel expenses outside Belgium from WBI.

★ Technical rider and quote/fees on request
Costumes and props in only 1 piece of luggage.

With Despina Psimarnou and Italia Gaeta
Text: Italia Gaeta
Director: Jordi L. Vidal
Costumes and props: Claire Farah

Creation residencies: Dé au Coudre, Théâtre de la Parole Brussels

Mama Videos
mama excerpt 1 mama excerpt 2
Agenda Mama

23th and 24th February 2023
At De au Coudre, Brussels, Belgium
Reservations here

09th and 10th March 2023
At Theatre de la Parole Brussels, Belgium
Reservations here

01st July 2023
Festival parole de resistance
Théâtre de la Parole, Brussels

14th July 2023
Maison Culturelle d'Ath Belgium

23rd January 2024
at CC Jette Brussels