hands wash

Interactive performance with your local inhabitants!

This participatory performance is based on a playful dance on the topic "how to wash your hands properly".

It can also be done in the form of Flash Mob!

It is above all an artistic project and at the same time popular. A professional choreographer has created the affordable dance. This guarantees quality and a high level to the ensemble.

There is any skill required to be able to participate it.

Everyone can find his account and feel at ease: the different movements that are proposed are balanced and easy learning. This project aims to include everyone.

At the event, the choreographer will teach the dance to the students with joy and good vibes!

He will guide them in their movements and accompany them so that no one feels lost. Everything will be done to motivate the participation of everyone.

We are far away from the formal side of a dance class and it is by no means a competition.

The principle is to promote team spirit that supports and stimulates itself.

With all the necessary sanitary measures (physical distance and others)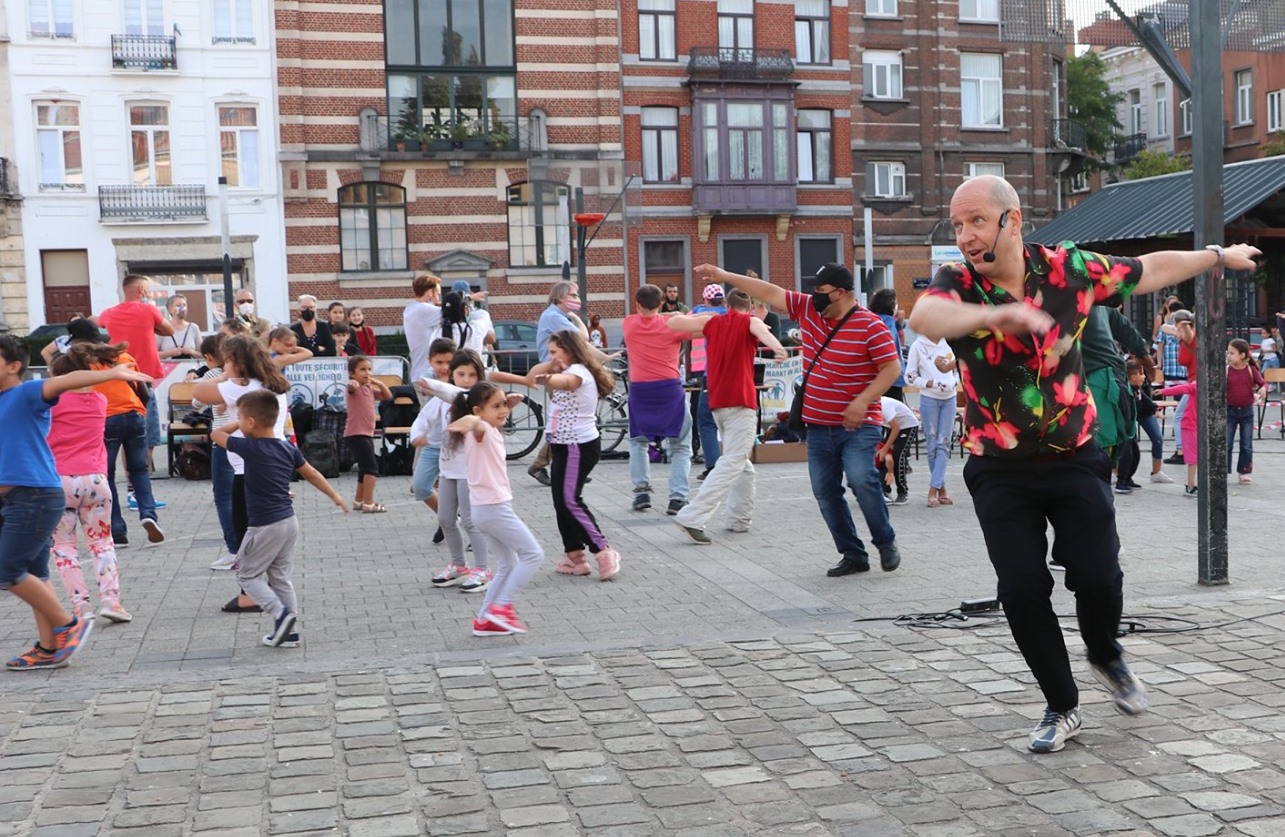 ★ For all audiences. Schools welcome!

★ Outdoors and / or indoors
Length: between 30 and 45 minutes
It can be played several times a day
+ According to your needs: review hygiene standards (how to wear masks, how to keep a physical distance between people, etc.): 20 minutes

★ Very light technical rider.
If we can drive to your event, you can hire our own audio and microphone equipment.

★ We also offer creative workshops for children and adults with final public presentation.

Do not hesitate to contact me for a personalized quote

★ Support:
• For our travel expenses outside Belgium of WBI
• The embassies of Belgium and France and the French institutes and alliances also supported us.
---

• Performers: Susanne Bentley and Jordi L. Vidal
• Director, choreography and project leader: Jordi L. Vidal

hands wash Videos
Hands wash at Theatres Nomades
Agenda hands wash

12th September 2020
Festival We Need You, CC Schaerbeek, Belgium

17th July 2021
From 3pm till 6pm at Circle Park ASBL
Rue des Goujons / Grondelsstraat 156, Brussels, Belgium

21st August 2021
Festival Theatres Nomades
Bois de la cambre / Ter Kamerenbos, Brussels, Belgium

03rd July 2022
At Weekend au bord de l eau La Louvière, Belgium

17 August 2022
At Zomer Quartier d'été : HOMBORCH Uccle-Ukkel, Belgium

07th October 2022
Semaine de la Francophonie, Suceava, Romania

09th Oct. 2022
at festival international for young audiences Tanar Iasi, Romania

21st Dec. 2022
CC Chenee Belgium

28th May 2023
Zoom art CC Rixensart, Belgium

27th and 28th May 2023
Pitesti International Theatre Street Festival Romania

10 December 2023
at Fete Des Familles at WEX March en Famenne, Belgium