Alamor

"Alamor" an original, touching and lively performance with dance and puppet, that tells about an extraordinary encounter.

With the two protagonists and the puppet, we travel with tenderness in a dreamlike world, with joy and conflict, with dreams and humour.

The music resonates with the visual approach of the show in an intimate dance of emotions.
---

★ Non verbal
★ For everyone! For school sessions from 7 years old

★ Indoors, outdoors, public spaces
Various formats between 5 and 40 minutes
We can play it several times a day

★ Very light technical rider
Costumes and props in only 1 baggage

★ We also propose creative workshops for children and adults with final public presentation.

★ Supports:
• For our travel expenses outside Belgium by WBI
• The Belgian and French Embassies and the French institutes and alliances have also supported us.
---

Composition of the artistic team:
• Performers: Despina Psymarnou and Julie Querre
• Direction, choreography and project leader: Jordi L. Vidal
• Music composition: Virginie Tasset
• Music recording: Eugénie Defraigne, Mathieu Calant and Virginie Tasset
• Puppet: Marie Ghislaine Losseau
• Costumes, props, set: Noelle Deckmyn
• Light and sound: Matthieu Calant
• Choreography and dramaturgy assistant: Michèle Swennen
• Video: David Noblet, Matthias Walton, Silvia Marazzi
• Photos: Nicolas Clement, Loic Boon, Matthias Walton, Dasa Knerova
• Graphic design: Léa Gaeta, Silvia Marazzi

It has been supported by Up circus & performing arts, WBI-Wallonie Bruxelles International, WBTD-Wallonie Bruxelles Théâtre Danse, SACD Belgium, centre belge UNIMA

Co-production: Service de l'Interdisciplinaire, Culture Ministry, FWB Belgium.

Residencies of creation: Up circus & performing arts, La Roseraie, Compagnie La Casquette, Theatre Montagne Magique, Maison de la Création BXL Nord, Archipel 19/ CC Le Fourquet, Maison de la Marionnnette, Cirqu'conflex, Institut Dalcroze, CC Chênée Belgium.

Thanks to: Italia Gaeta, Mariano Bolfarini, François-Xavier Randour, Flora Gaudin, Susanne Bentley, Aurélie Beyaert, Trinidad Lopez Vidal, Anne Fraiture, Montse Guisbert, Margaux Vandervelden, Frédéric Philippe and Ikram Haltout
Agenda Alamor
Coming performances /
prochaines représentations /
Proximas representaciones

21st January 2022
At CC Chenee Belgium

06th February 2023
At CC Riches Claires Brussels, Belgium

18th March 2023
At 04th edition of Carthage Puppetry arts days (JAMC)
Tunisia

28th May 2023
Zoom art CC Rixensart, Belgium

12th September 2023
La Roseraie Brussels

19th September 2023
At Salle Le Bateau Ivre MCL Ma Bohème
Performance at 19h30 / 7:30pm HERE
Performance at 21h30 / 9:30 HERE
Programme OFF salle, Charleville-Mèzières, France

14th Oct 2023
International A-festival Tartu, Estonia


---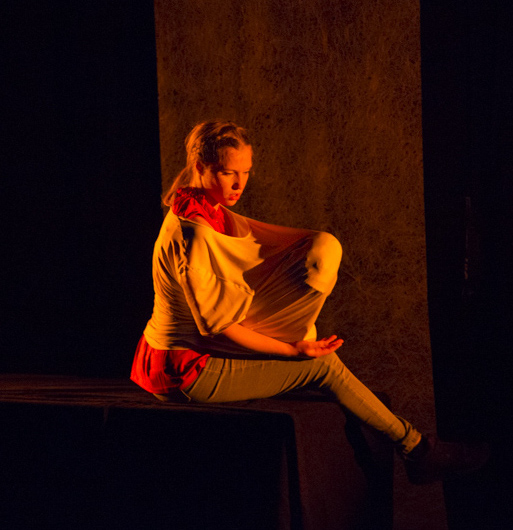 Performances realized /
représentations réalisées /
Representaciones realizadas

30 June 2017
Presentation of a short form at Cie La Casquette Brussels

15 December 2017
Presentation of a short form at Espace Catastrophe Brussels

16 December 2017
Presentation of a short form at Try art cafe Brussels

21 March 2018
Presentation of a short form at Maison de la Marionnette Tournai, Belgium

25 and 26 April 2018
For schools at La Roseraie Brussels

04 May 2018
For schools at CC Le Fourquet Brussels

26 August 2018
At Unimage festival Liege, Belgium

27 April 2019
At Villers Cotterets, France

15 and 15 June 2019
At Szene Waldviertel Horn, Austria

05 October 2019
At Festival Les Tailleurs Ecaussinnes, Belgium.

13 February 2020
Presentation of a short form
As part of M-collectif cabaret at CC Jacques Franck, Brussels, Belgium

26th June 2021
Presentation of a short form
As part of M-collectif cabaret in Saint Gilles, Brussels, Belgium

23rd, 24th and 25th September 2021
Program OFF street / rue
at Festival Mondial Marionnettes Charleville Mezieres, France

7th and 8th May 2022
As part of the European Festival JEM
at Theatre Peruchet Brussels, Belgium

14th and 15th May 2022
As part of Parcours d'Artistes de Saint Gilles, Belgium

12th July 2022
At Chateau de Deulin, Belgium
Organize by Miroir Vagabond

17th August 2022
Zomer Quartier d'été Homborch Uccle-Ukkel, Belgium

04th September 2022
Saintes en fête Belgium

23rd September 2022
MCA centre arts de la rue Ath, Belgium

07th October 2022
Semaine de la Francophonie, Suceava, Romania

09th Oct. 2022
at festival international for young audiences Tanar Iasi, Romania
Alamor Press Reviews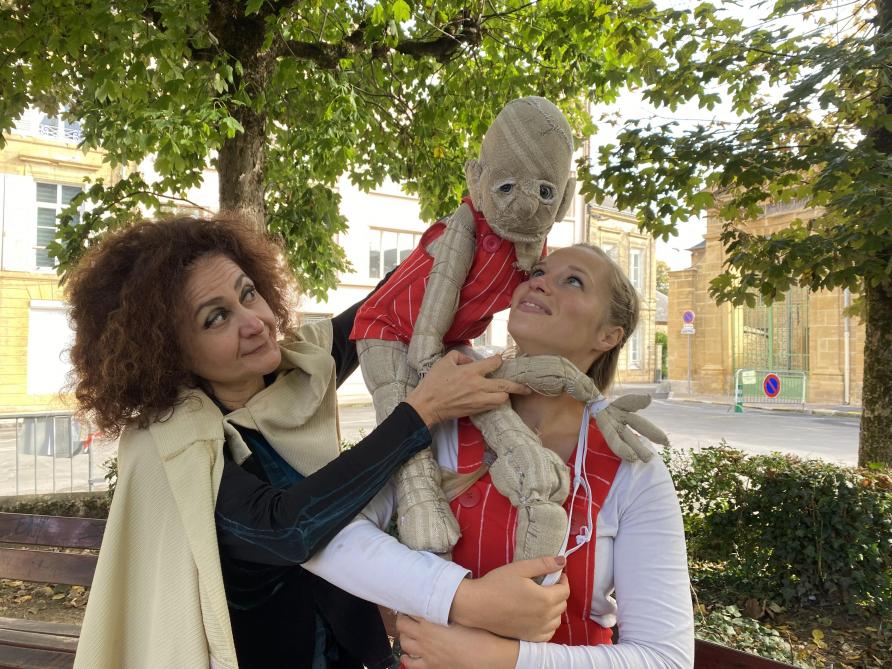 "They impressed the public with their puppet" FMTM Charleville Mezieres. L'Ardennais

"In the expert hands of the two artists, the puppet comes to life" Festival Mondial de Théâtre de Marionnettes, Charleville Mezieres

Unanimously awarded by the jury of the call
Public Space Parcours d'Artistes Saint Gilles