an encounter

"An encounter" it is an original and dynamic performance that combines floor acrobatics, dance and physical theatre.

Tender, adventurous, passionate: an encounter between two persons.
We are touched by this coming and going of smiles, surprises and emotions.
---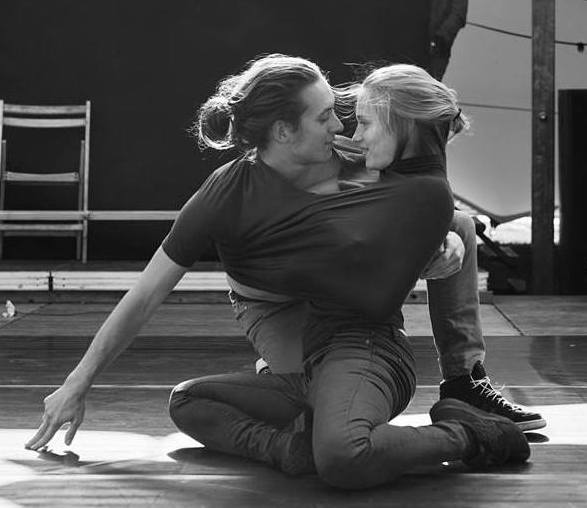 ★ Visual and non-verbal

★ For all kind of audiences. Schools welcome!

★ Outdoors and indoors

★ Very light technical rider
Costumes and props in only 1 baggage (it doesn't need to be freighted)

★ Formulas between 5 and 25 minutes
It can be played several times a day

---

★ We can propose you a festival program with this show and:

• interactive dance workshops with the spectators

• the show Adventures in planet love played by the same team

• creative workshops in stage arts for adults and children with final public presentation.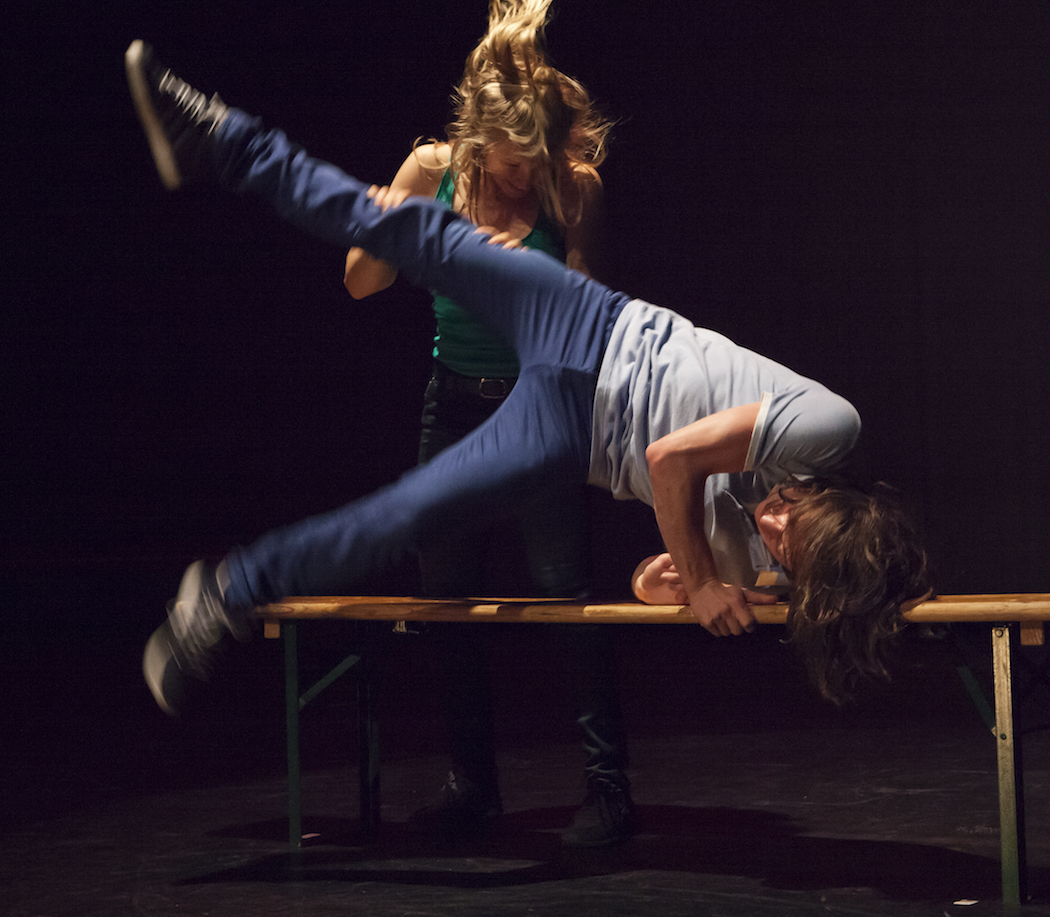 ★ Supports:

For our travel expenses outside Belgium by WBI

The Belgian and French Embassies and the French institutes and alliances have also supported us.
---

We have great availability because the performance can be played by 2 different teams that allow us to play in two places at once.

---

Concept, direction, choreography: Jordi L. Vidal
Performers: Youri De Gussem and Julie Querre
Costumes, props: Noelle Deckmyn, Perrine Langlais and Sylvianne Besson
Choreography coach: Michou Swennen
Acrobatic and slapstick coaches: Anthony Lefebvre, Gonzalo Alarcon
Acting and dramaturgy coaches: Despina Psimarnou, François-Xavier Randour
Video: Fa Bamovska
Photos: Adina Ionescu-Muscel, Mattias Walton

Creation residencies: La Roseraie, Institut Dalcroze, Cirqu'conflex, Espace Catastrophe, CAR Centre d'arts de la rue Ath, CS Garcia Lorca Belgium

It has been supported by: Espace Catastrophe and SACD Belgium.

It has been coproduce on its first version by "Tous en Piste pour BXL" COCOF, Belgium.
Agenda an encounter
Coming performances /
prochaines représentations /
Proximas representaciones:

08th Mars 2022
Lycée Air Pur, Seraing, Belgium

From 15th till 21st Mars 2022
Step International Festival international dance festival for young audiences, Goteborg, Sweden.

July 2022
Try outs and indoor version creation
at Miroir Vagabond Bourdon, Belgique

26th and 27th August 2022
At Fêtes d'Agen France

24th September 2022
At CC Evere Brussels, Belgium


---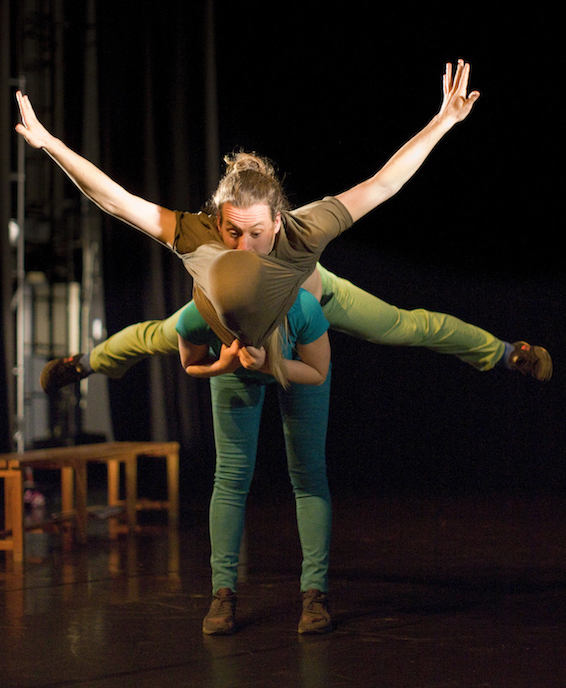 Performances realized /
représentations réalisées /
Representaciones realizadas

15 July 2018
Try-out / banc essaie
At "Festival Bitume" Belgium

18 September 2018
Try-out / banc essaie
At FARA Festival Des Arst de la Rue d'Anderlecht, Brussels, Belgium

27th February 2019 at 5:30pm
Try-out / banc essaie
At CAR Ath, Belgium

02nd and 03rd March 2019
PREMIERE
At the international young and children Krokus Festival Hasselt, Belgium

11th March 2019
At the international festival Dferia San Sebastian, Spain

20th March 2019
At Festival Minuit Midis Louvain La Neuve, Belgium

17th and 18th May 2019
At the international street theater festival Umore Azoka Leioa, Spain

31st and 01st June 2019
At Namur en Mai festival Belgium

15 and 16 June 2019
At Szene Waldviertel Horn, Austria

19th and 20th June 2019
At Sibiu International Theatre Festival Romania

27, 28, 29 June 2019
At Veregra Festival Montegranaro, Italy

10 July 2019
At Poetic Invasion Showcase Montegranaro, Italy

14 July 2019
At Festival La Semo Enghien, Belgium

29 August 2019
At Fondation de Coubertin, FestivAl'OUT, de Saint-Rémy-lès-Chevreuse, France

01 September 2019
At Festival Saintes en Fete, Belgium

07 September 2019
At Festival Gaire Pancrudo, Spain.

05 October 2019
At Nuit Blanche, Sedan, France.

12th July 2020
Festival Ceci n'est pas la semo Enghien, Belgium

16th July 2020
Festival Enjoy the city, Le Sablon, Brussels, Belgium

23rd July 2020
Festival Zomer Carrousel d'été, Parc Montjoie, Brussels, Belgium

20th August 2020
Festival Enjoy the city, Le Sablon, Brussels, Belgium

22nd August 2020
Sint Niklaas, Belgium

Cancelled due to COVID 19 restrictions
12, 13 and 14 February 2021
In Brugge, Belgium

Cancelled due to COVID 19 restrictions
10th and 11th April 2021
At the international street theater festival Gevleugelde Stad Ieper belgium

Cancelled due to COVID 19 restrictions
20 April 2021 An Encounter
At Athénée Air Pur, Liège, Belgium

Postponed due to COVID 19 restrictions
16 May 2021
At Festival Sortileges Ath, Belgium

Cancelled due to COVID 19 restrictions
June 2021 Dates TBC
Festival Babel Fest Timisoara, Romania

10th July 2021
At festival Zommer Carrousel d'été, Uccle-Ukkel, Belgium

16th July 2021
At Les Petits Sorts Chateau Brubant, Ath, Belgium

17th July 2021
From 3pm till 6pm at Circle Park ASBL
Rue des Goujons / Grondelsstraat 156, Brussels, Belgium

18th August 2021
At 3pm as part of Tentoonsteling Beeldig Hot ter Saksen
Hof ter Saksendreef, 9120 Beveren, Belgium
Free entrance. Booking here

02 October 2021
Festival Scenes de Villages
Beauvechain, Belgium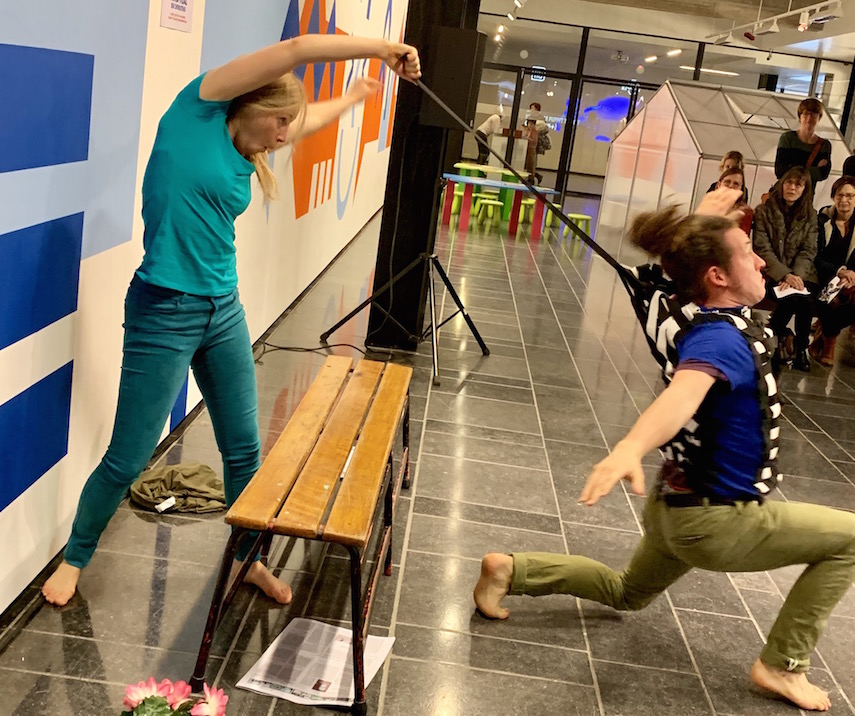 an encounter Press Reviews

"A dynamic and physical performance on an passionate and moving story"
Sibiu Fest. Ziarul Metropolis. Romania.

"A dance duet that is acrobatic, challenging, humorous, recognizable (although it is better not to try it yourself) and above all fascinating from start to finish!"
Gerhard Verfaille. Director Krokus Festival. CC Hasselt. Belgium

This show has got second place at PIC Poetic Invasion Festivals contest 2019.